Australia Boasts a Rich Culture & an Eclectic Landscape

Australia has become a premier choice for people who are wanting to migrate somewhere new or for businesses hoping to relocate. The country is ideal for both business ventures and new starts in life. It offers up snow-topped mountains, tropical environments, a vast desert and more. There are plenty reasons to come see Australia and stay for a while. If you are looking to move there, then Migration Australia is here for you. We can make the visa application prices a lot easier than it usually is and help you get moved in and situated without any hassle. We can also provide in-depth information for anyone interested in moving to Australia.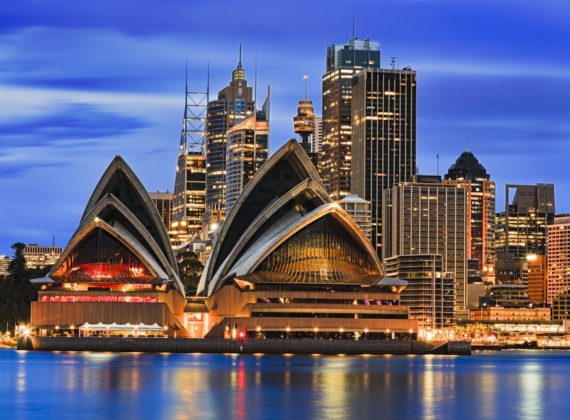 Our Culture
The culture of Australia is every bit as varied and unique as its topography. There are numerous races within Australia that give it a multicultural dynamic. You will find that mixture of cultures reflects in the foods we eat, the practices we engage in and the traditions we have. All the Australian states host food and wine festivals each year, as cuisine is an important part of the culture. Immigrants take part in these to add their own rich tastes to what is on offer. Our diverse population continues to have an influence on the ways our culture is shaped and how it develops. The aboriginal culture of Australia is responsible for as many as 45 different languages, and there are numerous local dialects.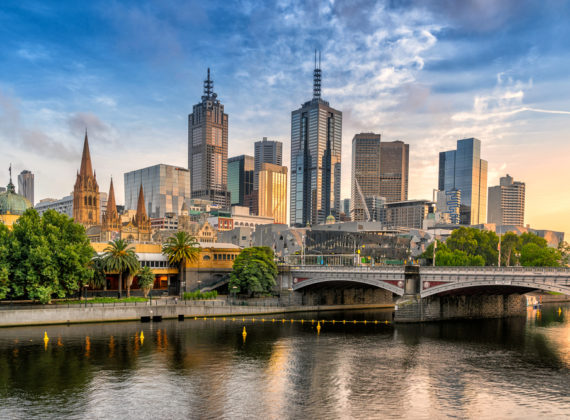 School in Australia
Every child between the ages of five and fifteen in Australia is required to go to school. Some states have slightly different age requirements than others, though. The Australian government provides public schooling to all children, but private schooling is available through churches and other organisations. Public schooling is free of charge, but private schooling comes with fees for each student. Students on visas may have to pay the full tuition fee before they can enter the country, and the school they will be attending must confirm those fees for entry to be permitted. In Australia students enjoy advanced learning conditions that are instructive and expressive for the students. These personally help each student to build up the aptitudes and characteristics required in an evolving world.
Languages
Besides English, people in Australia also speak Cantonese, Italian, Greek, Arabic, Vietnamese and Mandarin as predominant second languages. The aboriginal culture of Australia is responsible for another 45 languages, and there are numerous local dialects.
Work Opportunities
The Australian labour market is very competitive. If you are migrating here to work, then you will need to have qualifications and skills that make you an asset to the country. To qualify for a work visa, you need to be able to be employed here, and that may mean meeting certain requirements related to your work experience and training. The government tightly regulates all work conditions and wages to ensure that everyone is treated fairly. If you are approved to migrate, that doesn't mean that you are guaranteed a place to work. You may be approved for a visa but not be allowed to enter the country until you have employment secured. There are employment agencies that can help you find a job, and they can even set up personal meetings with employers in Australia.
Are You Ready To Move? Our Specialised Team Can Help.
We are people who care about our customers. We have years of training and extensive skills that help us provide you with the very best service.
A Look at the Country of Australia
In Australia, you will find everything from sunny beaches to dark rainforests to incredible rock formation that people come from all over the world to see. Australia's population is spread all over the place, so it's not very densely populated, giving immigrants plenty of space to start fresh and grow from there. In 2010, the population was estimated to be about 22 million. The states with the most people are Victoria and New South Wales, with Sydney and Melbourne containing the highest populations of any Austrian cities. At the opposite end of the spectrum is Perth in Western Australia. The population density is low there, but it is economically prosperous. For an even sparser population, one only needs to look at the outback. It may not have many people, but it is world-renowned for its breathtaking and unique landscapes.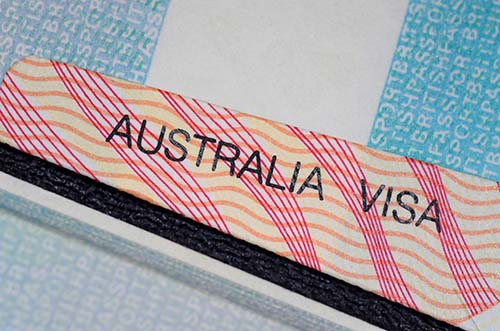 Arriving in Australia
There are some requirements you will have to meet once you arrive in Australia. You will start by going to the immigration desk as soon as you disembark from the plane. You will need to show the immigration officer your passport and visa as well as your passenger card. Your visit will be recorded and the immigration office will give your papers back to you. Then you will be allowed to collect your luggage and proceed to the customs officer.
The agents will inspect your luggage and ensure that you are not bringing any restricted items into the country. Once you have been through the check process, you will be allowed to meet anyone who may be waiting for you. You can also change your money, find transportation and seek accommodations. The airport concierge can help you with anything you may need while you are at the airport.
Getting Where You Need to Go
If you plan to go to another flight on the same day, you should stay in the domestic air terminal or enter a train or coach terminal to get to your destination.
Airline staff members will be able to assist you in getting to where you need to go. For those wanting to take a car, you will have to have a valid driver's license and you may be subject to some restrictions. The car rental staff will be able to provide you with additional help. Workers will be positioned to help with other types of transportation and signs will denote where these are available. Additional transport can include taxis, buses and even trains.
Accommodations for Your Stay
You can book a place to stay while in the airport, if you don't have accommodations yet. The staff at the information desk will be able to assist you in making those arrangements or providing information on finding accommodations.