Foreign & Trade Investment Seekers

If you are looking for foreign investments or you just want some trade links to help your business expand, then you should talk to us. We are ready to help you today. Migration Australia can provide you with solutions for your recruiting, relocating and migrating needs.
We bring Australian employers together with job seekers who are experienced and skilled and who want to develop a career in Australia.
We have been working in industries where skilled employees are in short supply and we know how to help employers in those industries find the kinds of workers they are looking for. We can make the hiring process an easy one for you. By giving you the advice and support your need, our team can help you transition your new employees over easily. If you have any questions about the services we offer or what we can do for you, please don't hesitate to call us. Some employers will be eligible for a sponsored migration plan, which can greatly reduce employer responsibilities. We have assisted a number of business in the past as we find employees internationally to fill their staffing needs. Would you like to know more about how Migration Australia? Contact us today to find out how we help businesses employ migrant staff.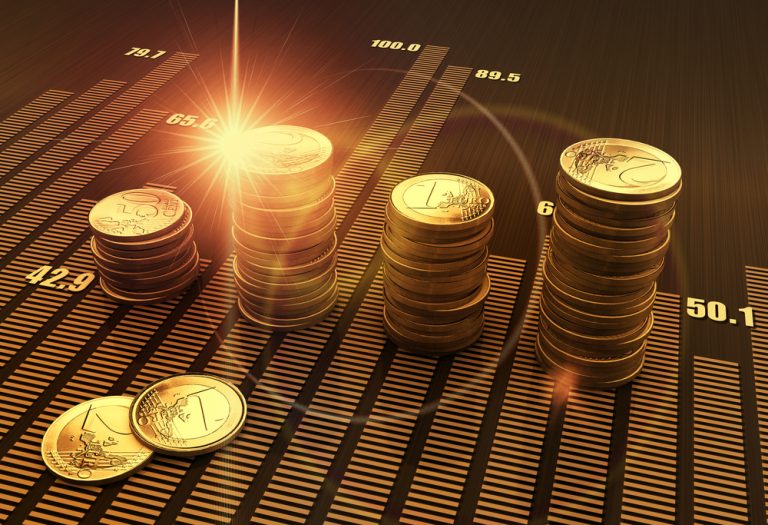 What We Do
Recruiting
We have a team of committed consultants standing by who are able to supply your employment requirements. They can screen, recruit, check references and set up interviews with potential employees. They sort out the best from what's available, finding you skilled candidates who have experience in your industry. They will make sure that your best interests are being maintained.
Migrating
It doesn't have to cost a lot to employ qualified and experienced employees from overseas. We are able to cut down the amount of hassle you would have to experience and give you professional advice and even free legal representation. We can assist you with applications required to get your new employees to your Australian business. For some regional employers, a minimal obligation nomination plan is offered. Contact us today to find out if you qualify.
What We Offer
Settling In
We can continue to support you after your employees have migrated. Our services include counselling and advice on the basic requirements of regional nominations as well as services that assist with housing and relocation. Our team give counselling, advice on the basic requirements of regional nominations and assist with housing and relocation. We back our services with years of experience and a dedication to our clients. We will help your employees adapt to their new life.
Migration Agents
Our team is comprised of industry experts who have extensive knowledge of the migration process, we have the expertise to answer your migration questions and to give you expert advice on how to make your visa application go more smoothly. Our years of experience give us the tools we need to help you achieve your migration goals.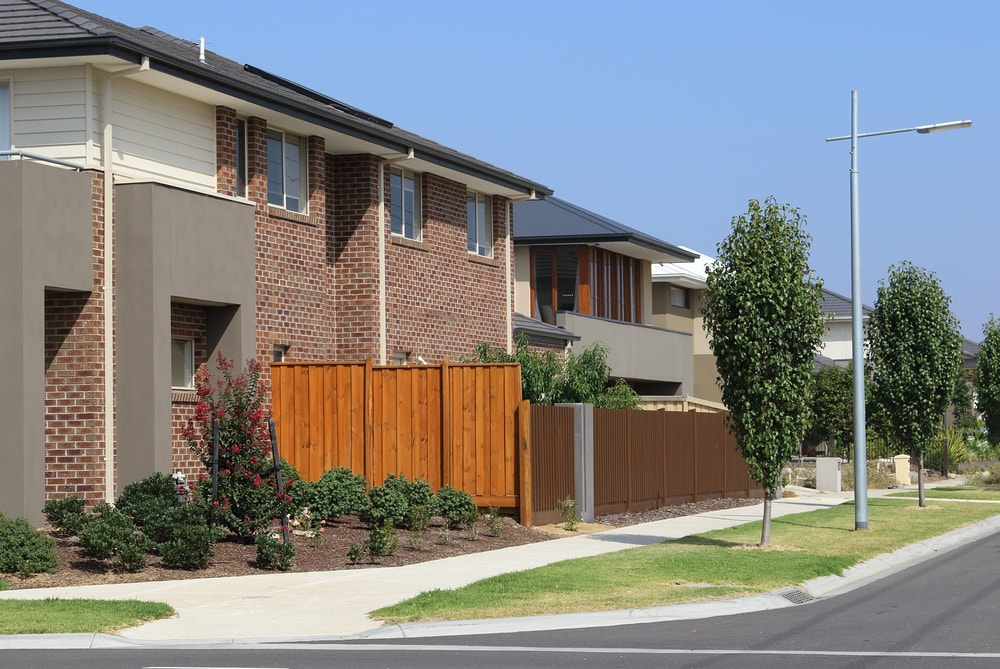 Australian Real Estate
Many people who are migrating to Australia will be planning to buy their own property at some point. The Australian Government has placed some regulations on purchasing property or making an investment in real estate. Your situation may be different from someone else's, and you need to know what option you have available to you.
Investing in Residential Property
Any foreign residents who want to purchase property and do not have citizenship will need approval for foreign investments. They will have the best chance of being approved if they are buying a new dwelling or vacant land. That's because new jobs will be created in these instances. Any foreigner who is not a resident will likely be unable to buy any building classified as an established dwelling place.
Australia boasts a rich culture and an eclectic landscape, and it has become a premier choice for people who are wanting to migrate somewhere new or for businesses hoping to relocate. Temporary residents can buy property for their primary dwelling place, but they are not allowed to purchase property to rent it out or to invest in it. Certain foreigners will be exempt from investment approval, such as those who hold Australian Permanent Residency Visas, citizens of New Zealand and spouses who do not need approval for foreign investments.
Investing Right Now
If you are interested in investing in properties in Australia but are not a citizen, we would be happy to assist you. Please contact us about project development, businesses for sale or other investment opportunities. We can help you with any investment or property purchasing inquiries. Our team can assess your eligibility for approval and help you find a property to buy or invest in.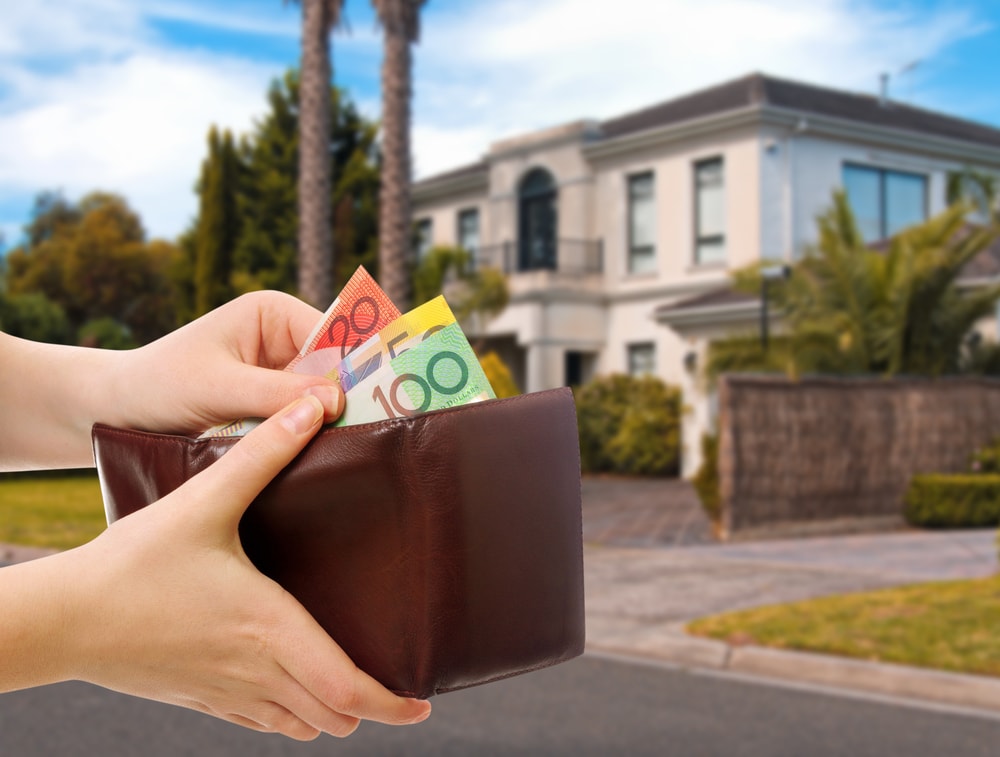 Are You Ready To Move? Our Specialised Team Can Help.
We are people who care about our customers. We have years of training and extensive skills that help us provide you with the very best service.
Visas For Significant Investors and Business Innovation

Anyone looking to move their business to Australia or to start a business here should know about the opportunities that are available to them. Visa streams have been set up to cater to your situation, and you should know what they are and how you can take advantage of them. Those looking to invest in a company or industry in Australia should also be aware of the visa application process that pertains to them. Our migration team will work with you to ensure that you find the right opportunity for investment.
These types of business ventures are given their own category within the migration program set out by the Australian Government. They are part of the Business Skills program, a program that permits visa holders to eventually own a business. It differs from the GSM (General Skilled Migration) as well as other types of employer categories of migration, since this category doesn't require skilled employees to fill worker shortages. Contact us so that we can determine which visa stream will be right for your business and investment ventures.
Business Visas
We would be happy to help you determine which visa you are eligible for. If you want to start a business in Australia or move your current business there, then you will need a business visa, and we can help you figure out which one you qualify for.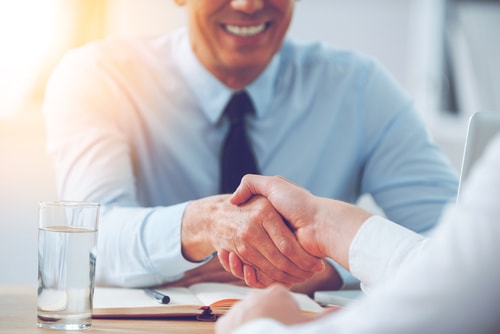 SC188 (A) – Business Innovation Visa
Through the Business Innovation Visa, you can take your existing business to Australia or establish a new business there. This visa is aimed at innovative entrepreneurs why may be able to benefit industries in Australia with their ideas. If their business proposal has been approved, then they will have to be nominated by one of the Australian States for a visa. Our team can assist you with that process. The criteria for this visa is as follows:
You must pass a points test with a mark of 65 or greater.
You must have business skills that are considered significant and have desire to start a new business or manage an existing one in Australia.
Points will be awarded based on your age, your ability to speak English, your work qualifications, your experience, your assets, your innovation and your business turnover (which only applies to the innovation stream). You must meet the turnover requirement, which is AUD $500,000 for no less than two of the previous four fiscal years preceding the time you were invited to apply for a visa. You may include your partner (which covers both married and de facto partners) as well as your dependent children and dependent relatives.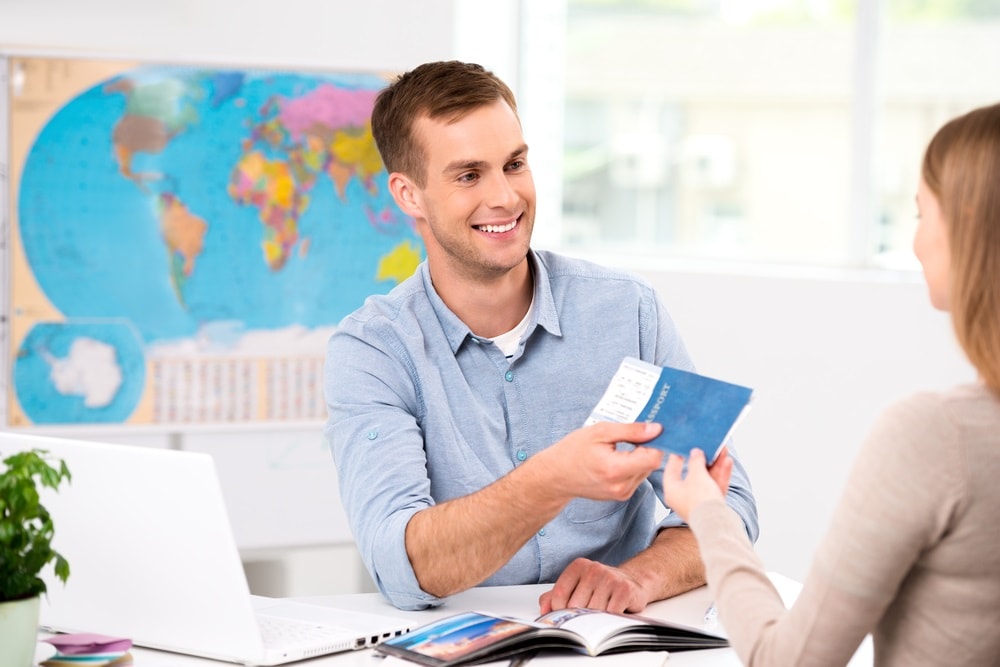 SC888 (A) Permanent Business Innovation Visa
This type of visa is only applicable for those who hold a provisional business innovation visa. You also must have met all the requirements for that visa when you initially applied for it.
If you do hold that visa, then you must be approved by a State nomination to be able to stay permanently. You also must own or have ownership interest in one or more business that would have been operating at the time you held that visa. Additionally, you must maintain the value of your business assets and your personal assets, you must ensure that all assets were acquired lawfully, and you must have maintained all residency requirements. Furthermore, you must have met all the annual turnover requirements and had full-time employees in Australia over a specific period. Please contact us to find out more about this visa stream and if you might be eligible.
We Will Help You With Your Migration
Process and to better understand what the law has to say about your situation.
Business Talent Visa
This is one of the few business visas that is not points tested. You will still have to meet specific requirements, all of which need to be proven for the last 4-5 years before your application was filed. There are a few sets of requirements that must be met for this type of visa, including criteria from the State Government and the Department of Immigration. Approval for a State Nomination depends heavily on which business stream was chosen.
With this visa, you can take an existing business and move it to Australia or establish a new one there. How much you will have to invest to meet the minimum requirements will depend on the state you are moving your business to and the kind of industry and building you will be operating in.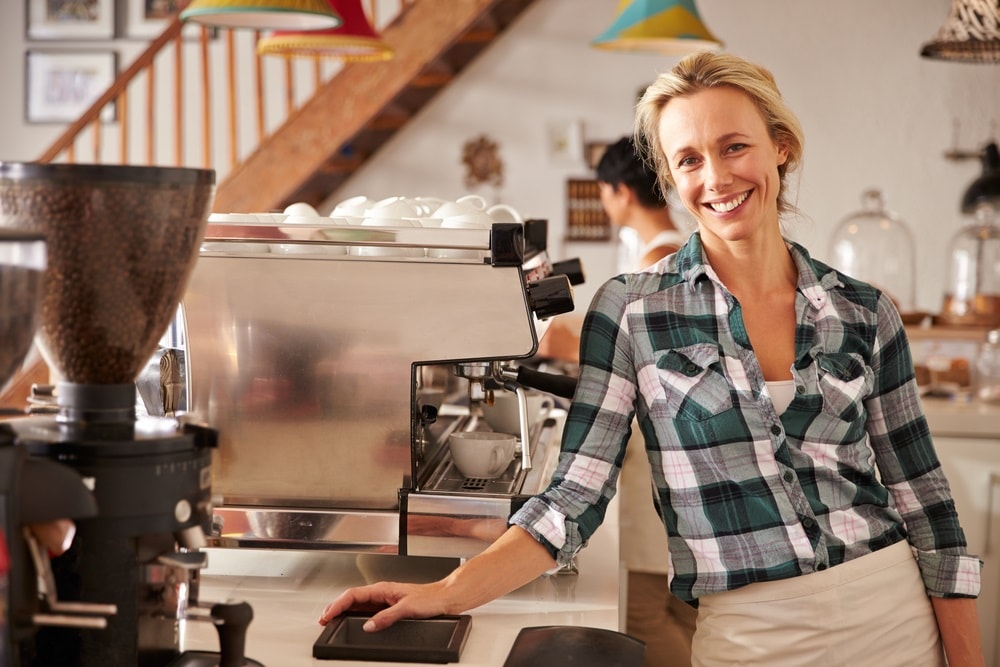 The DIBP may monitor this kind of visa. You should know that this visa will be permanent and can include any relevant family members. There are two separate stress to this business that have their own requirements, and there are separate requirements for pre-application and post application.
Venture Capital
If you would like to apply under the venture capital stream, you must meet the requirements for venture capital funding. This applies to any business start-up or commercialisation of a valuable product. Anyone applying for this visa stream needs to sign an agreement with the venture capital company that permits investment into the company. As with the other visa streams, there are specific requirements that need to be met for the agreement, and these will need to be maintained by the applicant.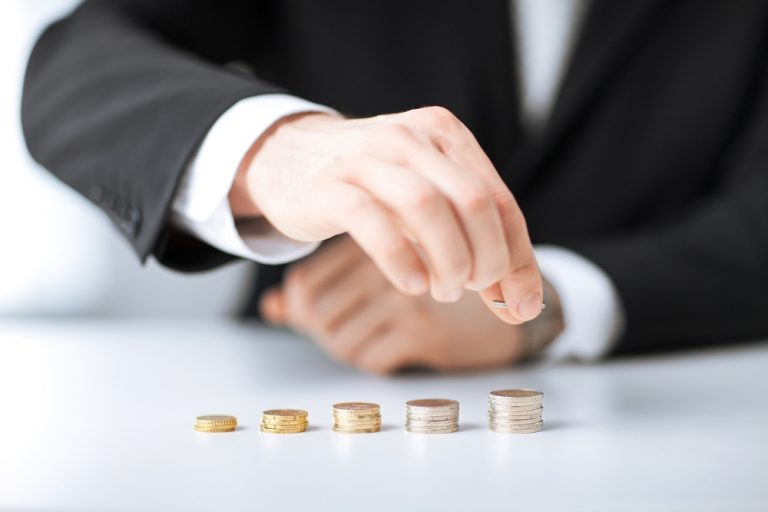 Significant History
Any high-calibre business owners or those who are partial owners who are looking to do their business within Australia and manage their business will need to use this stream. The criteria for this stream is based on the person's financial history and their previous business activities within the last 2-4 years. Before they are approved for this stream, their ownership interest and turnover threshold on previous business ventures will be assessed.
Each state government has different state nomination requirements for applicants to meet, and these vary based on the kind of business the client would like to establish. There are specific requirements for those coming from the People's Republic of China. Please contact us to find out if this migration pathway is right for you.
Investment Visas

Eligible applicants can enjoy a wide range of foreign investment visas. We can help you apply for the relevant permits and ensure that you are able to get settled into the state you wish.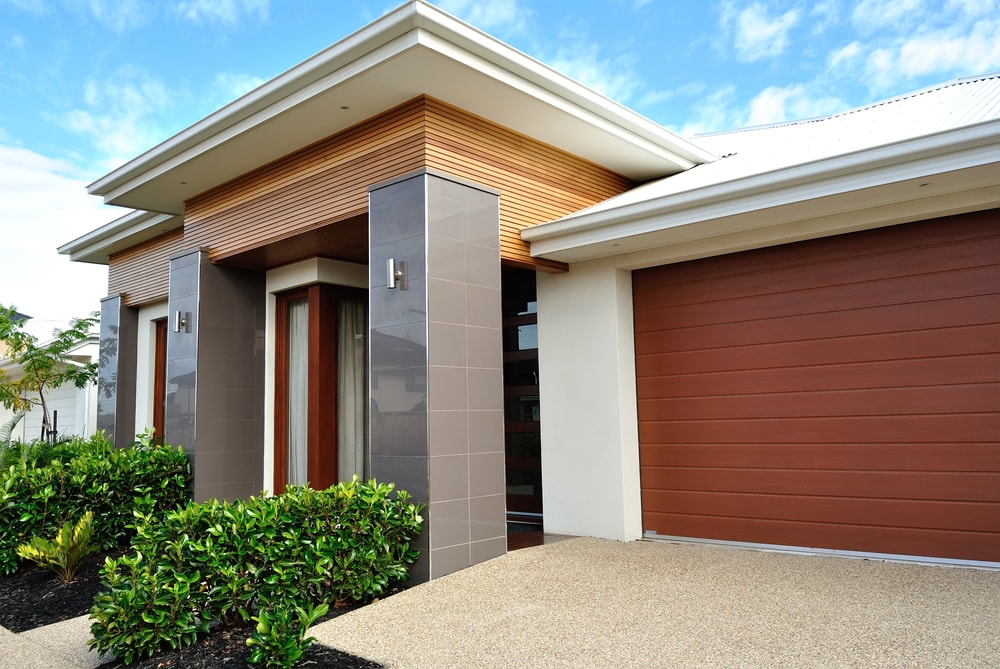 Our team can put together the necessary documents to speed you along your migration process and to give you your best chance of being approved.
The Australian Government has simplified the application process that foreign investors have to go through to bring in more investors to Australia.
Our economy relies on foreign investment, and the Foreign Investment Review Board will examine all foreign investment proposals.
They are interested in investments for the following industries:
Tourism
Education
Agriculture
Real estate development
Energy and Resources
Infrastructure
Types of Investment Visas
SC188 (B) – Investor Stream
Overview
This Business Investor Visa is intended for people who would like to invest in a territory or a state under the investment mandated from that particular territory or state government. The visa will be valid for up to 4 years. Anyone who is applying for this visa will need to show that they are committed to maintaining their business activities within Australia, even after their investment matures.
Main Criteria
This investment must be kept up for at least 4 years, and the applicant will need to meet residency requirements for that particular state or territory. Then they will become eligible for permanent residency status. Past investment history will be assessed, covering the previous 3 years and detailing the investors management experience in relevant business operations. In order to be eligible for this visa stream, the investor will have to prove they were successful in their business ventures.
There are three primary criteria that the investment must satisfy for the 5 years preceding application. These include their overall net value (of all business and personal assets), their ownership interest and their relevant business activity. For investments of at least $1.5 million, the investor must show that all funds are unencumbered and that the investor has not been engaged in any unsavoury activities. There are specific requirements that will apply to any investors from the People's Republic of China.
SC888 (B) Permanent Visa Investor Stream
To qualify for this type of visa, you must first hold a provisional Business Investor visa. This is known as a subclass 188B visa, and you will need to ensure you met all the requirements for the initial visa stream you applied for.
If you hold a SC188B, then you must meet the following criteria:
You must be approved for a permanent visa by State Nomination
You must have met all the residency requirements for at least 2 out of the last 4 years before applying for the visa
You must not have broken any Australian laws
You must have kept up investment activities in accordance with the provision visa you were granted.
Please contact us to find out more. We will help you determine if this visa pathway is the right one for you.
SC188 (C) – Significant Investor Visa
This stream is a new one in the Business Innovation and Investment visa classification. Migration Australia can assist you in the migration process and ensure your move to Australia is a smooth as possible. This permit is meant to help the Australian economy and to entice individuals with high net worth to do business in the country. Any investors hoping to migrate in this visa stream will need to invest a minimum of AUD $5 million. This will have to be invested for at least 4 years before they can even apply for a permanent visa. Once you have met the necessary requirements, our agents will assist you in going through the immigration process.
Overview
Starting from 1 July 2015, all applicants for this visa will need to be nominated by Austrade, in addition to the Territory and the State Governments. Austraade is working with the Department of Immigration to ensure that stakeholders understand the investment framework and what changes it entails. All migrant investors will need to invest a minimum of AUD $5 million into qualifying investments for at least 4 years. Once they do, they will become eligible for a permanet visa. There is no age limit for this visa and it is not points tested. There is also no English language threshold. The requirements for permanent residence will be relaxed under this visa, and no skills need to be demonstrated.
Main Criteria
New changes taking effect on the 1st of July include the following:
A minimum of $500,000 will have to be invested in growth private equity funds or in Australian venture capital. This must be invested in small or start-up companies, and the listed amount may increase to $1 million within the next year.
A minimum of $1.5 million will need to be invested in LIC's (Listed Investment Companies) that are also investing in emerging businesses, and only in those that are included on the ASX or under other eligible conditions.
A minimum of $3 million is to be invested as a balancing investment. This goes into managed funds or LICs. That chosen LIC will have to be investing in annuities, companies that are listed on the Australian Securities Exchange and in eligible notes and bonds. This should include rest estate. Someone who holds an SIV may invest in real estate independently, but that will not help their eligibility for this visa nor meet their investment compliance requirements.
SC888 Permanent stage SIV (C)
In order to be eligible for this stage of visa, the applicant or investor has to meet the following requirements:
Meet all residency requirements detailed in their visa
Kept up all investments that pertain to their visa validity
Actively owned and operated in qualifying businesses for the provisional visa's duration
Please contact us to see if you qualify for this type of visa stream.
SC188 (D) – Premium Investor Visa (PIV)
This visa is designed to help skilled entrepreneurs to migrate to Australia. It was introduced alongside the SIV and it allows all applicants who have met the eligibility requirements to enjoy an efficient pathway to permanent residency. The applicants are required to invest a minimum of $15 million into approved industries in order to participate in the fast-track permanent residency pathway, Only those who have been invited to apply by the Australian Government will be eligible for this visa stream. There will only be a select number of applicants invited to this visa stream.
Main Criteria
In order to be eligible for this visa, the applicant must meet the following requirements:
All funds must be obtained legally
The PIV must be kept separate forte SIV
The requirements for supplying funds and investing will not change
Any funds that were invested into qualifying investments that have been withdrawn will need to be replaced within 30 days
There are some investments that will not count toward the investment requirements. These include:
Loan backs
Direct real estate investments
Investment vehicles
Complying Investment
Complying investments for SIV have never included direct real estate investments, and the changes to the visa stream has not changed that. There is now a limit on indirect investments made in residential real estate using managed funds. The SIV holder is still allowed to invest directly and inexpensively in real estate, so long as their investments comply with relevant regulations, but it will not count toward their qualifying investments.
There are some investments that will not count toward the investment requirements. These include:
Loan backs
Direct real estate investments
Investment vehicles
In order to be eligible for the SIV (Significant Investor Visa), applicants must comply with the following:
All funds must be legally obtained
The SIV is separate for the PIV (Premium Investment Visa)
The requirements that determine who supplies the funds and who makes the investments will continue as before.
Any funds that are withdrawn from a complying investment need to be reinvested in 30 days or less.
For the Premium Investor Visa, only applicants who have specific entrepreneurial skills or who can make a significant beneficial investment in Australia will be considered. The applicants will need to undergo character checks, investment checks and be invited to apply by the Australian Government. All investors must meet the $15 million investment threshold. That money must be invested into managed funds in Australia that meet the eligibility requirements.
The eligible investments, as detailed by the Department of Immigration and Border Security, are as follows:
Real property within Australian, not including private investments
Companies in Australia listed as PTY LTD
Assets that fall under the Australian securities exchange listing
Bonds or notes from the Australian government
Annuities that have been deferred and issued by life companies registered with Australia
Eligible philanthropic donations
Notes and bonds that are investment grade and that have been rated by an agency licensed to rate debt
Notes and bonds that have been issued by an Australian exchange