Business Skilled Migrants

Starting on 1st July 2012, a new selection model will be used in Australia for all Skilled and Business Migration Visas. Migration Australia will help any skilled immigrants liaise with their potential employers within Australia.
We want you to be able to become employed in Australia in the industry of your choice, so we offer a number of migration and employment services to assist you. Our specialists can help you throughout the entire migration process and make certain that you are able to smoothly transition to Australia and work. Anyone wanting to work in Australia should come see us first. If you have a work visa, then we just need your CV, the kind of job you are interested in and the length of your stay to find you the best placement possible.
Please contact us today to submit this information and get started on the path to an exciting career. Changes have occurred to the regulations for Skilled and Employer Sponsored Migration. These started in July 2012, so if you have looked into this type of migration before then, you need to consider the updates to the guidelines. These changes are by far the most extensive since the program started.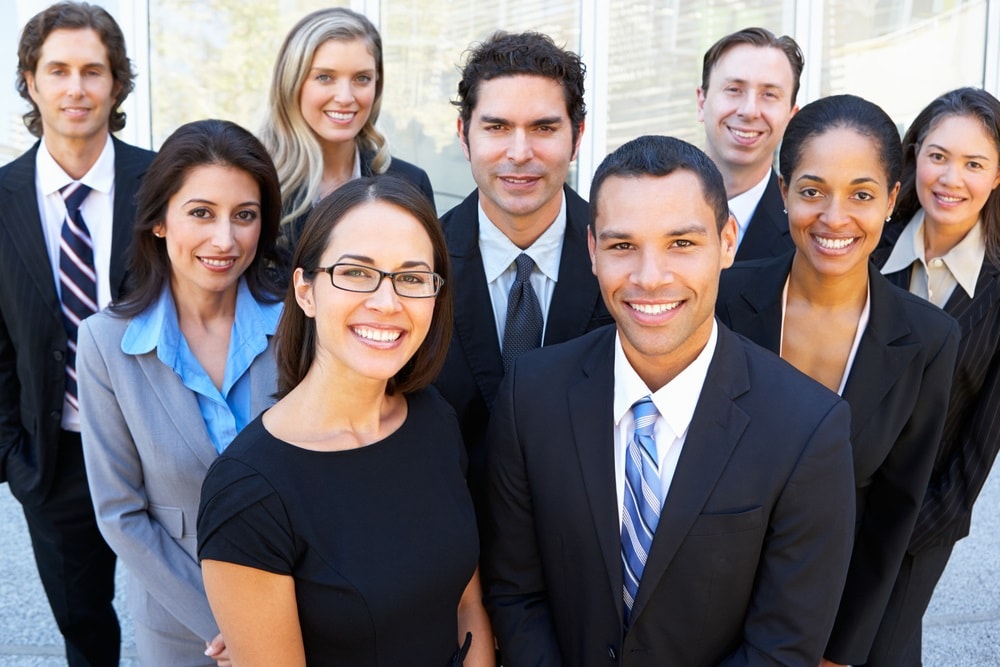 What We Do
Migration
We help you reach your dreams, thanks to our skilled committed agents and recruiters. We provide professional advice and guide you so we provide you the very best solutions.
Training
Our training services are customized to  the industry you are in or want to be employed in. We help you better understand the industry and help you the job that interests you.
What We Offer
Career Development
We also provide intern placement services as well as ways to develop your CV. We can equip you with the skills and experience that you need to have a promising career.
Recruiting
The recruitment process may be complex and difficult, but we can help you through it. We will connect you to potential employers and give you the guidance so you reach your goals.
One of the major changes is that (save for a few exceptions) you cannot initiate an Application for a Skilled Visa. Only those who are invited to this type of visa can apply. A free and easy to use online tool, called an Expression of Interest, has been established, which allows anyone who is skilled to let the Department know about their interest.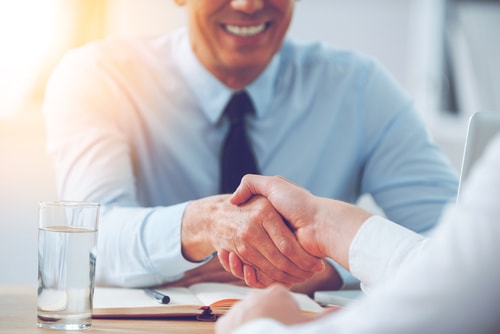 However, this kind of migration requires a certain strategy to be successful with it. You cannot simply apply and hope for the best and expect to do well.
You will need to be able to back up any claims that are part of your application. If you cannot, then your visa may be refused and you could be banned from re-entry. You will be found guilty of providing false information, and that's not something the Department takes lightly.
Eligibility is determined with strict standards. You are going to have to show eligibility by passing a 60-point standard assessment. This has been reduced from 65, which will help. The occupation you have also has to fall under the one of the categories of the Skilled Occupation List
Australia will make determinations as to which occupations are necessary and what should be included in its Skilled Migration program. The Expression of Interest will remain valid for up to two years. You can lose points if you update it, though. The best reason for filing an EOI (Expression of Interest) on your own behalf is that it gives you a lot of freedom and flexibility. You aren't tied down to a specific employer, so you can go where you like when you migrate.
NOMINATED AND EMPLOYER SPONSORED VISAS
There are a few different routes that Australasian businesses scan take to hire foreign workers. The Austrian Government has created various migration options to bring in these workers to replenish and refresh flagging workforces.
The business owner is response for ensuring that anyone they sponsor is legally allowed into the country, but there are lots of resources that have been provided for employers to help them get workers in quickly and efficiently.
Several industries count on foreign workers to keep their business going and to thrive. The kinds of workers they can bring in from foreign countries include:
Visa holders on working holiday
Skilled workers
Foreign sponsored workers
The online service devised by the Department of Immigration and Border Protection, Skill Select, keeps track of where the most worker demand is and helps to pair up visa holders with applicable industry positions. To learn more about hiring foreign workers and the options that are available to you, please contact us and get in touch with one of our professional migration agents.
Are You Ready To Move? Our Specialised Team Can Help.
We are people who care about our customers. We have years of training and extensive skills that help us provide you with the very best service.
Employer Sponsored Visas
There are a number of reasons to come stay in Australia one temporary basis, including:
Wanting to experience the country
Hoping to become a permanent resident later
Spending some time with family & friends who live in Australia
Studying
Obtaining work experience
There are many different types of work visas available, and which ones you are eligible for will depend on what you hope to do while in Australia. During the application process, you will be assessed on your financial station, your family life, your age and your work experience.
Would you like to find you what Temporary visa opportunities are available to you in Australia? Please contact us and talk to a registered migration agent today.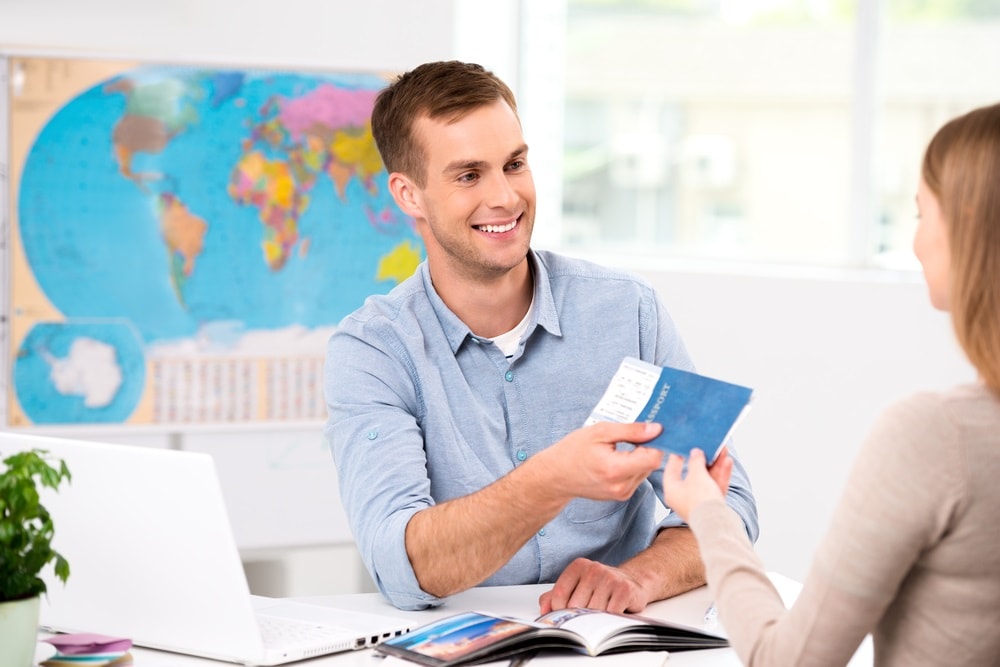 Skilled Points Tested Work Visas
If you plan to move to Australia permanently, then you are making huge decision that will affect you in ways you may not realize right away. You may be moving all by yourself or as a family. Either way, you should know what your visa options are as well as the opportunities that wait for you in Australia. You can avoid a lot of the stress that can go with the migration process if you have a skilled migration agent handling all the details for you.
Most visa applicants do not have an accurate mental picture of how involved the application process can be, and even the Department of Immigration and Border Protection advises hiring a migration agent to help with the process. There are a number of different streams through which permanent visas can be granted.This includes Family, Sponsorship and Skilled Worker. When you have been granted permanent residency, you will have a lot of options to choose from, which can include real estate and medical benefits.
You can even choose to become an Australian citizen. If you are looking for advice on moving to Australia permanently, then contact us today. One of our registered immigration agents will be happy to speak with you and to answer all your questions. We are your best choice for making the immigration process go as smoothly as possible.
The regulations applying to Skilled and Employer Sponsored Migration have changed significantly since July of 2012. If you were looking at migration requirements before then, it is important that you update your information. These are the most widespread changes to have occurred since the program began. The biggest change is to the initiation of Application for Skilled Visa. Now, this is not something that you can initiate on your own. You can only apply once you have been invited to do so. You can use a free online tool known as the Expression of Interest. This allows the department to know about any skilled workers who are interested in applying for a visa. Not everyone who applies will be approved. Being successful and getting approved will require a specific strategy.
The most important qualification for success in this application is that you be able to back up any claims on your application. If you are unable to do so, then your visa is likely to be refused. You may also not be permitted to re-enter the country. If you are found guilty of providing false information, then you can expect to be punished accordingly. There are strict standards for eligibility. You will need to pass a 60-point assessment, and while that may sound intense, it has been reduced from 65. Your occupation also have to be listed on the Skilled Occupation List.
The Australian Government decides which occupations are needed in the country, and which ones should be a part of the Skilled Migration program. If you complete an Expression of Interest, it will stay valid for two years. If you update this, though, you can lose points. If you file an Expression of Interest (EOI) for yourself, then you have some freedom when it comes to the occupation you choose and where you work. It allows you to choose your employer and your migration location.
We Will Help You With Your Migration
Process and to better understand what the law has to say about your situation.
Skilled Independent - Subclass 189 Visa
This type of points-based visa is designed for people who are not eligible for most family, territory to state or empire sponsorship streams. This visa stream is only available for skilled workers. You can only apply for this visa after you have received an invitation. To qualify for that invitation, you need to be employed or skilled in an industry that's included on the skilled occupation list. You will also needed have those skills assessed and be under 51 year so age. You will need to be somewhat competent in the English language, and you are required to submit an Expression of Interest with atleast 65 points.
Skilled Nominated - Subclass 190 Visa
This type of points-based visa is ideal for people who are endorsed or sponsored but the Australian Government. Applications will only be accepted by invitation. If you would like to get an invite, you should first file an Expression of Interest. You will also need to be nominated by a government body and be assessed for your skills. Your occupation should be listed on the skilled occupation list and you must be 50 or younger. You should also be proficient in the English language and with atleast 65 points
Technology Industry Visas
Information technology is incredibly important to the modern world, and there is always a demand for skilled workers in this industry. This is something the Australian Government has recognised, and they have set up a few migration programs to help bring in foreign workers to provide workers for in-demand information and technology communication jobs. Australia's digital technologies industry has grown substantially over the last few years, and it is one of the most important sectors of the Australian economy. All that growth has created a demand for skilled workers to come live and work in the country.
A few visa opportunities for those interested in this sector include Skilled 457 Visas, Working Holiday Visas and sponsorship visas with both temporary and permanent options. Fiord those who work in the ICT industry and who would like some help in being sponsored for work in Australia, we can provide the assistance you need. We can also help employers and business owners source employees. Our team of qualified migration agents is more than able to assist you however you need. We help make the migration process smooth, ensuring that all paperwork is prepared and filed and that all requirements are met. Please of contact us today to get more information about migrating to Australia or to bring in new employees from foreign countries for work in the ICT industry.